Stuck in the wrong job?
July 28th, 2008 by Jennifer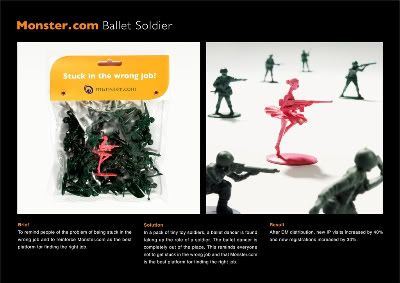 Toys not only inspire young children, but motivate adults who are in the wrong career, as well. A direct mail campaign for Monster.com emphasized the importance of a job that fits by distributing packages of toy soldiers containing one gun-wielding pink ballerina. The bag reads, "Stuck in the wrong job?" Apparently a lot of people felt like the ballerina in the soldier bag because new IP visits and registration increased significantly.
Source:Direct Daily