Hilton's had Enough of Being Bad
October 16th, 2007 by elizabeth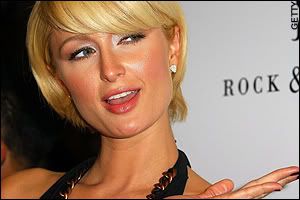 Paris Hilton has announced that she wants to clean up her image. We wish her the best of luck and in order to honor this momentous event, we have some ideas to help everyone celebrate.
Toothbrushes and dental floss: in order to clean up her mouth and perhaps rid her of the phrase "That's hot."
Health and beauty gift sets: in order for her to clean up her act, she's going to have to learn to take it easy and find new ways to relax other than bar hopping.
Wine Gifts: in order for her to host a more sophisticated group of friends. She's going to need a more sophisticated drink than her former friends were into.
Hilton says that in addition to cleaning up her act, she will use her celebrity status for good. She plans to go to Rwanda in order to raise awareness of the struggles in the African country. We have products that will help her while she's there as well.
First aid kits: in order to treats those scratches she's bound to get from wearing those short skirts in nature.
Hand Sanitizer: in order to keep her hands clean without running water.
Back packs: in order for her to keep her dog with her at all times, and protect him from the elements.
We wish Miss Hilton all the luck in the world cleaning up her image. We can't wait to see what she does next. See you on "Access Hollywood," Paris, best wishes!